Our next project, will focus on China in the Middle Ages. A style of painting that emerged during this time was technique done on silk called Gongbi . The word Gongbi comes from two words: Gong, meaning detailed and Bi, meaning writing. In this tradition of painting the brush is held in the same way Chinese characters are written and realistic details help the paintings take shape.
The Gongbi tradition of silk painting dates from 700-1900 BC and uses detailed brush work and a colorful paint palette. In class we will create our paintings using some traditional subjects found in nature in China: colorful Koi and the stunning Lotus Flower. Here is a couple of examples:
The Lotus in design and patterns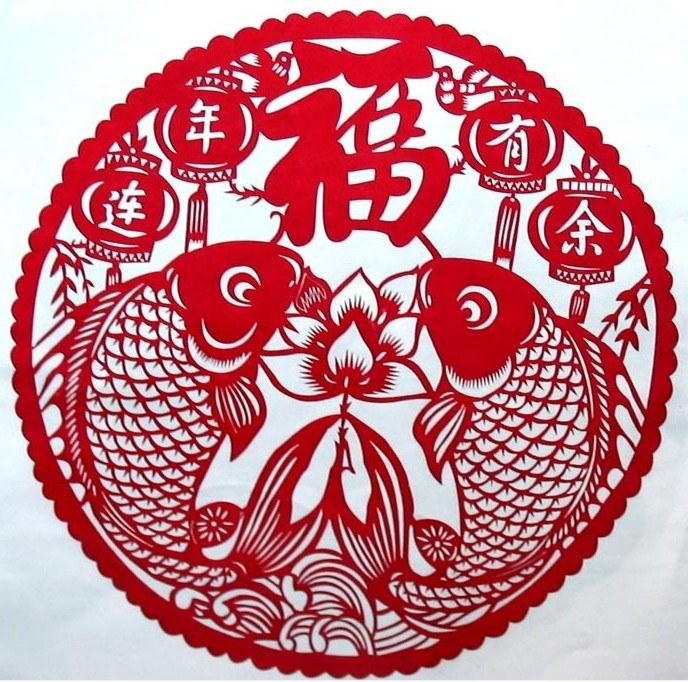 Koi and Lotus on a shop sign
For this particular technique only things found in nature or real life are painted, nothing from the imagination is painted in this way, according to
Henry Li,
of Blue Heron Arts,Co.
We will be working on silk material treated in the traditional way using a sizing solution to stiffen it and then do similar steps of back painting, then front painting and details using layering techniques and washes.
The following video should give you a wonderful appreciation for the precision and careful execution the artists takes as she prepares her drawing, prepares her silk and mixes her colors. I was mesmerized by her grace and the coordination of her brushes and brush strokes. I love how, even the movements of the artist as they paint, is done with artistry. I feel this is something I can learn from. It is very symbolic of Chinese culture and other Chinese artwork.
I hope this gets you excited about our next project! Mrs. W.